BESPOKE PERSONAL & PROFESSIONAL SECURITY SERVICES FOR LONDON
We believe you should expect more from your security. Offering a full suite of protection and management services in bespoke packages, we are the preferred security provider for prestige properties in Central London and throughout the Capital.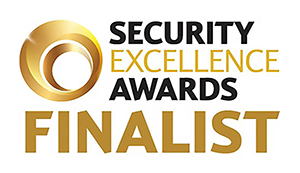 Shortlisted for security Guarding Company of the Year 2019 Under £25M Turnover
SmartSec Solutions would like to extend a huge thank you to all NHS staff and all key workers.
This includes all of our front line staff who are helping secure the nations infrastructure during this unprecedented time
Corporate Sector
SmartSec Solutions specialise in providing tailored security packages for our corporate customers. Clients who demand the highest level of service rely on us to manage every operational aspect in their most cherished buildings, from strategy and planning to personal assistance.
Front of House
Your front of house team is the most effective security measure at your disposal. Bright and alert, its officers know the workings of your premises intimately. Our outstanding security teams undergo comprehensive training, allowing them to perform a discreet combination of personalised client service.
Reception and Concierge
Our blue chip clients operate in many spheres – international banking, asset management, facilities management – but they have one thing in common. Attention to detail. They expect the best receptionists, the most accommodating and polished concierges.
Shopping Centres
From boutique stores to exclusive shopping centres, SmartSec Solutions is the professional choice for protecting retail property. Visible deterrents and behind the scenes coordination combine to improve loss prevention, manage risk and create a safe shopping environment for your customers.
Property and Asset Management
Smartsec Solutions have quickly established ourselves as a leader in the management of security for Property and Asset Management companies.
Public Sector
Public sector clients choose SmartSec Solutions for our proactive response, hands-on management and highly trained officers. All staff undergo regular assessment in the latest protection, prevention and control techniques. They are project Griffin briefed, and qualified in First Aid.
security and reception personnel deployed across the capital
welfare visits carried out in May
We would like to take this opportunity to provide you with some key information about how SmartSec Solutions are managing the current covid-19 worldwide Pandemic.
We are continually monitoring the advice being issued by the Government and we are taking the necessary steps to implement our business continuity plans.  We have been working with customers on a site by site basis and have implemented changes where necessary whilst ensuring the impact on services is kept to a minimum
Business continuity plan
As from Monday 23rd March the majority of our management team have been working from home.  Fortunately, our IT systems enable us to carry on business as usual.  Please continue to call us on 0203 002 9120.  We continue to operate our 24-hour helpdesk both from the office and remotely.
You may be aware that the government have confirmed licensed Security Industry Authority security personnel as "essential workers".  This means that we can continue to secure our customers' premises and assist the Metropolitan and City of London police forces in securing the countries major infrastructures.
Useful information
Services provided at your property
SmartSec Solutions have continued as much as possible to carry out welfare visits.  However, this has been secondary to ensuring the safety, welfare and well-being of our employees.  We continue to communicate with our staff and customers over the phone and address any issues as they arise.  We also continue to utilise our communication channels to keep all of our teams and customers updated.
As the pandemic evolves, SmartSec Solutions will review and adjust this policy as required. It is our intention to operate "business as normal". The changes made have been implemented to protect the SmartSec Solutions teams whilst ensuring that we can support our customers during this difficult and unprecedented time.
Development updates
Following advice from the Government, many of our properties are operating at a low occupancy rate, however security is being maintained to ensure properties are secure. 
Thank you for your support and understanding, please get in contact using the methods detailed above if you have any queries. Please keep safe and make contact with our teams if you have any queries regarding your account or if you are a new customer seeking a security provision.  This can be in the form of manned guarding or a mobile response unit.
Safeguard your assets
with proactive, forward-thinking solutions, personalised account management and highly trained personnel.
What they say about us...
"I am writing to express our gratitude for Mr Garrido's work at our office. Humberto Garrido has been guarding our facilities on Henry Wood House for the past few months with extreme care and dedication to ensuring the security and aftercare of our office. Since his arrival, Mr Garrido has successfully prevented the destruction of high value technological equipment and furniture by successfully reporting even the smallest incidents of leaking. His commitment of rigorously checking all our facilities several times throughout the night has helped us preserve our space and provided a much appreciated piece of mind.
"May I just mention at this stage that Humberto was a complete underdog. I don't believe many people would have recruited him, broken English,oldish, no security experience, but genuinely nice and I liked him straight away. This comes to prove that people deserve chances! I will happily make him employee of the month for February 2018! Look after him after I leave! Maris Markopoulou"
"Andrew Mark is a Front of House officer at 6 Bevis Marks. We would like to nominate him to employee of the month. Andrew presents professionalism and delivering exceptional service to the building. He is enthusiastic and focused on customer care with an approachable and friendly manner. As a part of the team he supports reception and security team and ensuring that standards are met. It has been noticed that Andrew has a positive attitude too and it is very much appreciated by the tenants Justyana Nunn"
"It is my pleasure to nominate Cristina Buculei who is an absolute asset to your company. She goes above and beyond every day working above and beyond what she is contracted to out of her own interests. She is a pleasure to work with and makes my life as a property manager a whole lot easier. She is very friendly and is really appreciated by all of the tenants- I only have positive feedback."
"Diane at Halton House is amazing. Can't really sum it any more than that! Everybody loves her especially the client and their agents which is unheard of at this building as you know We are just praying that no one else tries to tempt her away. Best Tim Porter"
The security guard who is in on Sundays (he was on yesterday) is great at his job and makes coming in on Sundays a pleasure. I popped in with the Mrs yesterday after a Valentines lunch and he let us both in (after I showed my pass), signed us in for safety reasons then signed us out when we left. He's not always on when I come in but he is awesome when he is.
Sabir, Just a quick line to thank you for being able to respond so impressively in getting us out of a hole here at nil advance notice. We couldn't leave the building overnight with the front door wide open!
I have just had some of the most heart-warming feedback about Aaron our concierge from a lady who is in later life who has suffered a stroke in recent years and can at times struggle with the tasks we take for granted. Aaron was keen to assist this lady when she needed help with some computer courses we run here. He was polite, courteous, helpful and above all treated this person with dignity and respect.
If I could just say that in my first month here I have found the security team to be helpful and professional at all times, they have been very helpful when needed.
Reida excels in customer service and his 'meet and greet' skills are excellent. He has been singled out by both our landlord and tenants and we have received numerous compliments. Below is one example; I work for UBS in 9 Appold Street and would like to say a big Thank You! to Reida for being the friendliest and most considerate security guard I've ever met. Reida was very kind to help me get in and out of the building when I was pregnant and too big to use the rotating doors safely and with ease
Good morning, I just wanted to drop you a quick note to say thank you for the great work Sotiris Christou is doing on the ground floor reception at Martin Lane. It's so nice to walk into the building each morning to be greeted by a smile and wishing me a good day. I also want to say big thank you for assisting me with all of the deliveries I receive each week, he is always so helpful and nothing is too much trouble for him. It's a real pleasure to have you managing our offices here at Martin Lane.
A couple of older relatives of mine – one late 60s, one mid 70s – came to JW3 for events on the past couple of Sundays. Neither of them walk particularly well. They have not stopped raving about the wonderful 'customer service' they received on both of their visits (and they are not the easiest of customers!), especially from: – All security officers, but especially Paul and Jon, who both helped them when their cab never arrived after one of the concerts.
Dear Building Manager - 25 Copthall Avenue, I just wanted to convey my gratitude to you and the main reception staff for their professionalism and fantastic customer service skills. I have been based up on the 4th floor out of Marex for over a year now.
Everyone that I know and have working with me have been very complimentary of your staff and especially Katerina on the main reception. She has always shown a high degree of professionalism and courtesy while showing a superior level of alertness and adherence to rules and procedures. This allows confidence in us who utilise the premises that security and procedures are always prioritised. Similarly Jamie on main reception has also shown an excellent level of professionalism and service and is also a favourite with a lot of staff in the building. I'm not sure if you guys are shown any or enough appreciation but I just wanted to on this occasion to convey how much the superior level of professionalism by the main reception staff is appreciated. Thank you.