BESPOKE PERSONAL & PROFESSIONAL SECURITY SERVICES IN LONDON
We believe you should expect more from your security. Offering a full suite of protection and management services in bespoke packages, we are the preferred security provider for prestige properties in Central London and throughout the Capital.
CURRENT UK THREAT LEVEL: SUBSTANTIAL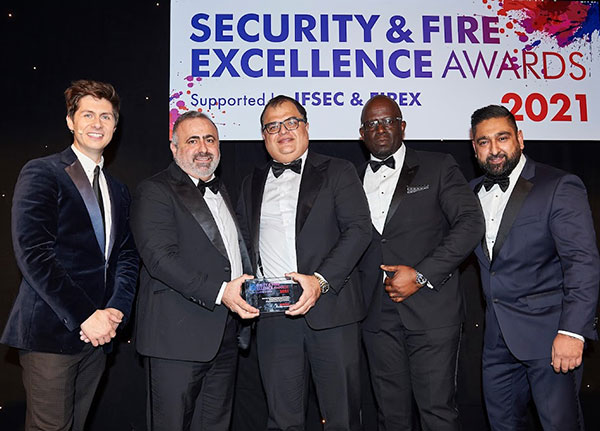 WINNER Security Guarding Company of the Year Under £25M Turnover
Corporate Sector
SmartSec Solutions specialise in providing tailored security packages for our corporate customers. Clients who demand the highest level of service rely on us to manage every operational aspect in their most cherished buildings, from strategy and planning to personal assistance.
Front of House
Your front of house team is the most effective security measure at your disposal. Bright and alert, its officers know the workings of your premises intimately. Our outstanding security teams undergo comprehensive training, allowing them to perform a discreet combination of personalised client service.
Reception and Concierge
Our blue chip clients operate in many spheres – international banking, asset management, facilities management – but they have one thing in common. Attention to detail. They expect the best receptionists, the most accommodating and polished concierges.
Shopping Centres
From boutique stores to exclusive shopping centres, SmartSec Solutions is the professional choice for protecting retail property. Visible deterrents and behind the scenes coordination combine to improve loss prevention, manage risk and create a safe shopping environment for your customers.
Property and Asset Management
Smartsec Solutions have quickly established ourselves as a leader in the management of security for Property and Asset Management companies.
Public Sector
Public sector clients choose SmartSec Solutions for our proactive response, hands-on management and highly trained officers. All staff undergo regular assessment in the latest protection, prevention and control techniques. They are project Griffin briefed, and qualified in First Aid.
security and reception personnel deployed across the capital
welfare visits carried out in July 2023
Safeguard your assets
with proactive, forward-thinking solutions, personalised account management and highly trained personnel.