Back in 2009, Theo Nicolaou and Fawad Ahmad decided it was time to take control of their own destinies and put their years of experience in the security sector to use. Between them, they had the knowledge, expertise, customer base and contacts. SmartSec Solutions was born.
The search for that elusive first contract was tricky. SmartSec Solutions was competing with a lot of established security services providers. When we landed our first contract, it was because of Theo and Fawad's reputation with the industry.
A security officer called Faruque Miah was keen to become part of the SmartSec Solutions team. The tenants in the building he looked after were intent on keeping him. So intent that they wrote to the building manager, asking that they work with SmartSec so Faruque could stay.
We haven't looked back since. Now, SmartSec Solutions manages more than 120 sites in central London and the surrounding counties. We have a team of 320 security officers, as well as 40 receptionists as part of our sister company, JustReception.
Our family ethos
As the company has grown we've made sure to keep the family ethos. We haven't forgotten that we won our first contract because of one of our security personnel. It's imperative that we support and appreciate our teams as much as possible.
We ensure our staff receive extensive training in a range of courses including First Aid, emergency response, customer service and hostile reconnaissance.
Our Christmas party provides a chance for everyone to get together under one roof and reconnect with colleagues they may not get the chance to see that often.
Our family ethos shines through in how we work. When we partner with customers, they become part of the SmartSec Solutions family. Our goal is for every security officer to be a Faruque – providing a high-quality service with the personal touch that building occupants appreciate so much.
We look forward to welcoming you to the SmartSec Solutions family. Get in touch to find out how we can help you.
Accreditations and Memberships
When dealing with Smart Sec Solutions, you can rest in knowledge that you are dealing with the highest caliber of professional. We are proud to be members of, and accredited by, the industry standard organisations and governing bodies below.

Smart Sec Solutions Limited currently holds SIA Approved Contractor Scheme (ACS) status for the provision of Security Guarding, Key Holding and Public Space CCTV.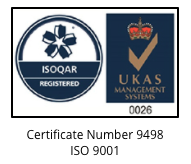 ISOQAR audits SmartSec Solutions Quality Management System annually to ensure continued compliance to ISO 9001:2008 standards. Scope of activities include the provision of Security Guarding, Key-Holding and CCTV incorporating the requirements of BS7499, BS 7960, BS7958, BS7984 and BS7858.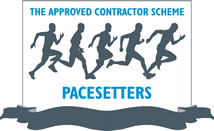 Smartsec Solutions are proud members of the Approved Contract Scheme Pacesetters. Memebership is made up of Contract Security Guarding Companies who are in the top 15% benchmarking and achievement levels set by the Security Industry Authority Approved Contractor Scheme.

The SAFEcontractor is a recognised Health and Safety standard through National Britannia Limited.
SmartSec Solutions are actively involved in training our security officers on this Police Terrorist training initiative.