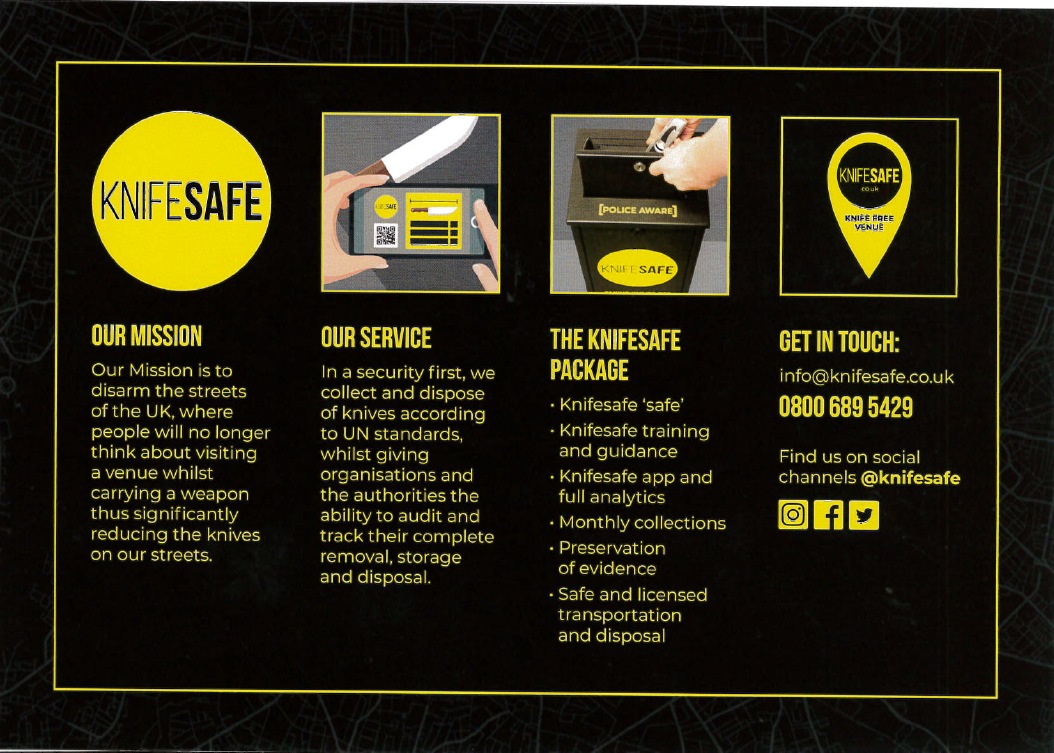 Smartsec Solutions met with the team from KnifeSafe on Thursday 9th May 2019. This was a preview of what KnifeSafe are launching in June 2019. This product and the services attached to it are literally life changing for London and beyond.
As we all recognise there is a real problem with knife crime within London and the UK in general. This idea is just one step that these specialists have taken to assist in clearing the streets of knives. They are to concentrate on mainly the night time economy venues and establishments.
SmartSec Solutions are looking forward to working and supporting them on their journey to improve the safety of our streets and venues across London.